Purani Dilli Sheikh Zayed Road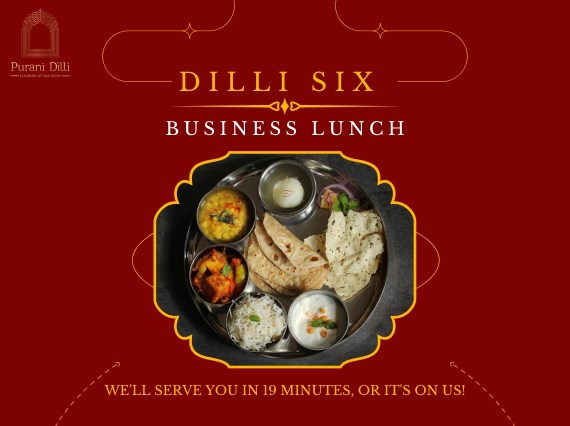 Business Lunch
Daily | 12.30 PM - 3 PM
HUNGRY FOR A CHALLENGE?
Join us at Purani Dilli for our daily business lunch with our "Dilli 6" menus inspired by the vibrant street food of Chandni Chowk, Old Delhi
AED 79 per person
We'll serve you food in 19 minutes, or it's on us!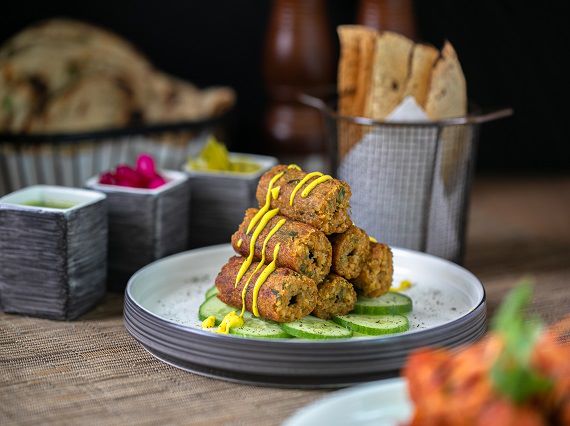 Purani Dilli, Ek Baar Fir
Offering flavours of Delhi's grand past in its most authentic form, the menu highlights assorted favourites from the fabled streets of Old Delhi, the birthplace of Mughlai cuisine. Borrowing its inspiration from the legendary Mughal kitchens, every dish uses distinct home-made spices, which create a symphony of rich, inimitable dishes for guests to enjoy. The interiors of the restaurant gives a feel of walking through the streets of old Delhi alongside grandeur of a bygone era with glimpses of modernity.

Opening hours:
Daily: 12.30PM - 11.30PM
Email:
restaurantreservations.fpdubai@fourpoints.com
Sheikh Zayed Road Menu
North Indian Mughlai cuisine is a celebration of the rich cultural heritage of India, with each dish telling a story and taking you on a journey through history.